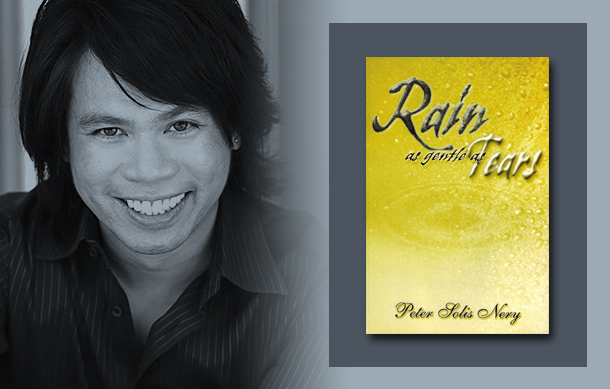 ISBN 971-92146-2-7
DreamWings Publishing: Iloilo, 2001
[from the Preface]
This is the last volume of poetry I did before I turned 30. It's a wonderful clue to my life before the Internet, before bumming in Hollywood, before text phones.
There are 165 shorts in this volume; all were composed at an amazing speed of six Basho-inspired Boracay nights.
Then again, the images and impressions crafted into these three-liners took a great deal of time – my entire youth, in fact – to gather.
But 165! My God, what possessed me to write them all?
This volume was ready by 1998, but I postponed publishing because I wasn't very sure. The writing process seemed too easy, too effortless, too angst-free.
Anyway, I brought the original manuscript with me to Los Angeles where I read in open mic cafes, developed a following, and even attracted disciples. Amazingly, these shorts were a very convenient springboard for poetic exchanges.
What else can I say? I love these shorts. I hope you enjoy it, too. If not, sorry. Pardon my mentioning the obvious. I just thought that these beautiful images could easily be overlooked.
One last word: the key for the total experience of this volume lies, I think, in letting the heart see what it wants to see.
Trust heart's logic. It can be magic!